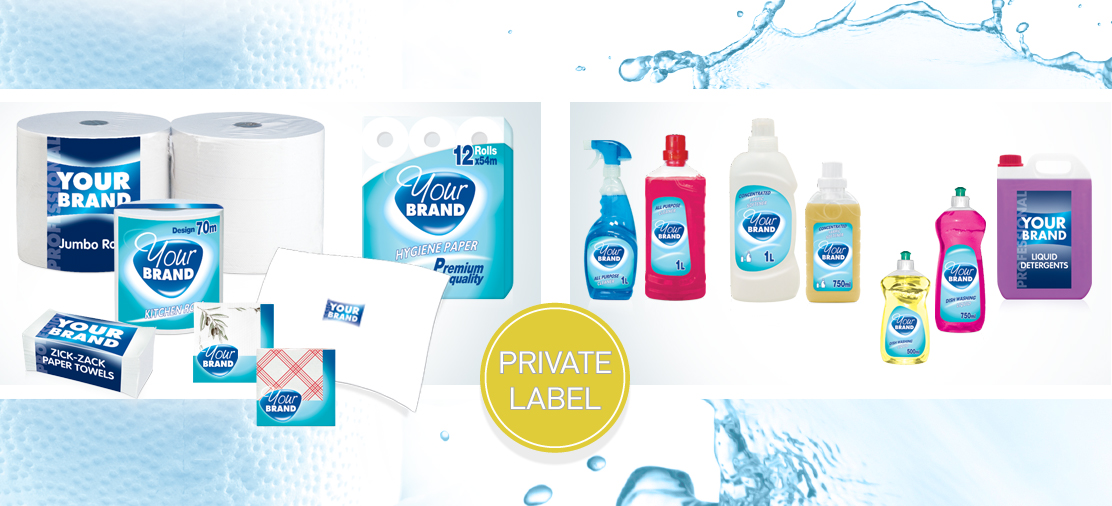 Apart of the well-known Endless product line, Eurochartiki develops and produces private label products, covering the needs of clients that wish to trade products under their brand name in various markets.
The company can suggest and create paper products and detergents, based on the demands of its clients, in Greece and abroad, continuing its successful long-standing business path.
Monitoring the market's trends, with expertise, flexibility, accuracy and high production capacity, Eurochartiki invests in consistent quality and cost optimization, and is also in a position to recommend various solutions both in artistic design and product packaging.