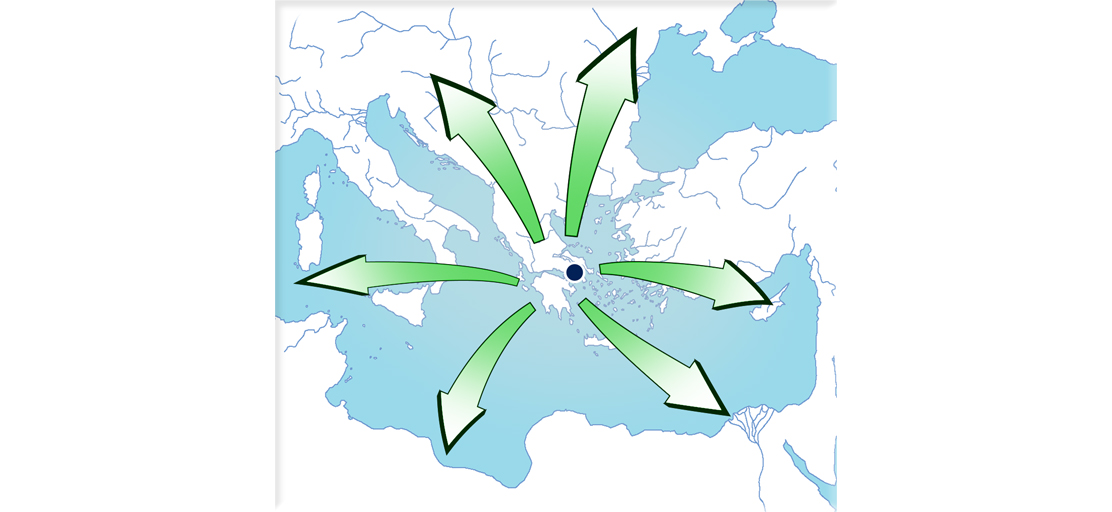 Having created a solid nationwide network, Eurochartiki also managed to establish a powerful international presence with continuous expansion in a growing number of foreign countries.
The company's primary objective is to expand both its clientele and markets, on a local and global level, by participating in numerous international exhibitions and events, such as PLMA in Amsterdam and PLME in Dubai.
The dynamic and solid investments, global presence, flexibility and the ability to cover the needs of the local markets are only few of the main reasons that made Eurochartiki a continuously growing company.
Its products under the brand name Endless are established and are popular in numerous foreign markets, such as Cyprus, Albania, Romania, Bulgaria, Poland, Turkey, Israel and many others. Eurochartiki exports its products to various countries of western Europe as well, where there is a growing demand for specialized products, such as laminated paper tablecloths, which is one of the company's innovations and for which there is no local production.
Based on the significant investments recently made, the company has already designed and implemented the following ambitious export development plan, with three main goals:

1. Solid presence through representatives/importers in all neighboring countries
2. Increase demand for specialized products in remote markets
3. Support the company's brand names in selected neighboring markets, aiming to establish a strong and long-term commercial presence
For any additional information or clarifications, you may contact the Export Department at +30 210 55 12 800 or via email at export@eurochartiki.gr.